Yesterday in Camden, New Jersey American Water opened its World Headquarters including a 4,500 square foot gym which we manage. CEO Susan Story, the Governor, Mayor and senators and officials all where on hand to cut the ribbon.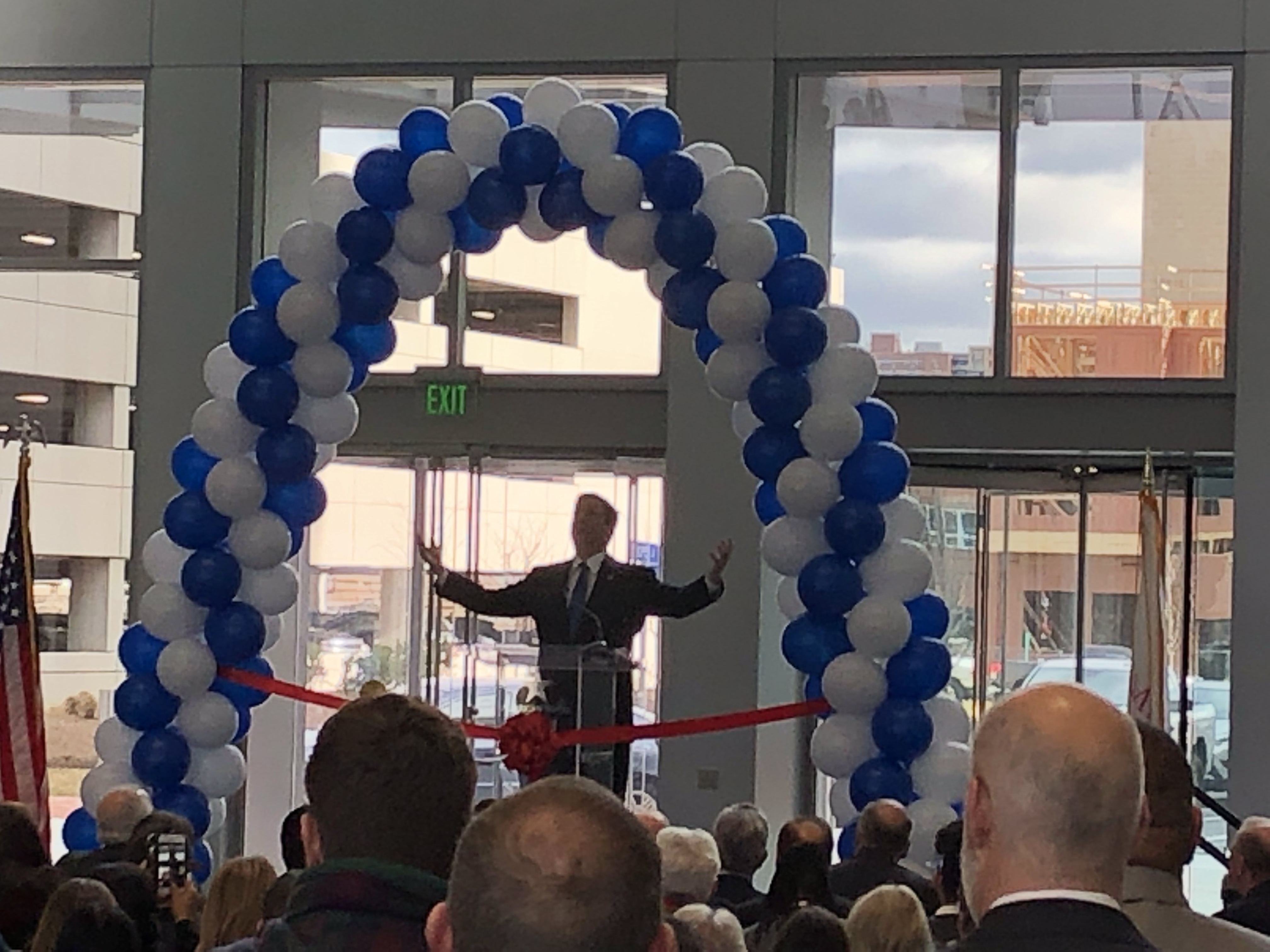 We are proud to be part of the team and excited for the future of Camden.
Along with this 75 foot tall waterfalls on each side of the atrium the gym stands out. We designed it in a unique way so that it has every cardio and strength piece of equipment you could ever want. Anyone of any fitness level can use it in there's plenty of space to move around. The lockers or state of the art and have multiple showers and amenities including Listerine, Lubriderm, Q-tips, hairdryers, towels, shampoo, soap, conditioner and every personal item would want including shaving cream and razors.