Did you get (or give) a Fitbit / Garmin / Polar for the holidays?
Learn to make the most of your new tech workout device with the experts at Platoon Fitness!
We are familiar with all brands of activity / heart monitoring software and we can show you how to use it.
For $25 in a one-on-one private training session, we will show you how to: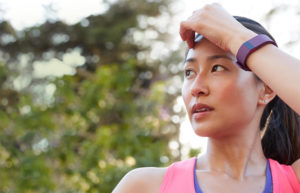 Phone Setup – Download and set up FitBit app on your phone
FitBit Setup – Add your device to the FitBit app
FitBit Account – Set up and add your info
Syncing – Pair your FitBit with your phone
Verification
Usage – how best to use your FitBit
Understanding – how to interpret the information your device collects and how to act upon it.
Class will include a workout to show your FitBit collect data and how to analyze your results.
Classes are available Monday thru Friday at either 6:00am or 9:30am (or contact us for more convenient times)
Please don't let your new gift end unused up in a drawer
when we can show you how to use it
to achieve your fullest potential.