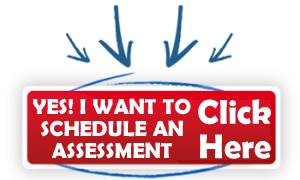 Martial Arts on the Main Line in Philadelphia
Welcome to Platoon Jiu Jitsu.
We provide the most experienced, professional and seasoned Instructors anywhere for Brazilian Jiu Jitsu, Boxing, Mixed Martial Arts and self defence. From novices to professional fighters, adult to young children we money back guarantee safe, challenging and fun experience. We invite you to schedule a one on one or enjoy a class for just $25. If you don't love it, we refund your money.
Professor Noah Spear
Director
We offer adult classes, kid's classes (ages 7-12) and one on one instruction. We also train Instructors.
Call us directly toll free 215-PLATOON (215-752-8666) or email info@PlatoonFitness.com now
for your free personal introductory jiu jitsu course and follow up group class.
At Platoon Jiu Jitsu we teach Gracie Brazilian Jiu Jitsu. Brazilian Jiu-Jitsu (BJJ) promotes the principle that a smaller, weaker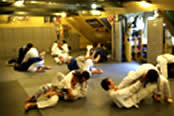 person can successfully defend themselves against a bigger, stronger assailant using leverage and proper technique. BJJ can be learned by anyone regardless of experience, size, or body type. At Platoon Jiu Jitsu, our Instructors are highly skilled, highly decorated and highly dedicated. They will start you with the basics, then guide you through every step of your progression, as you progress through the ranks of one of the most effective martial arts the world has ever seen. We offer adult classes, kid's classes (ages 7-12) and private one-on-one instruction.
You will feel safe and welcome–not intimidated. Discipline, structure, accountability, and sacrifice are the backbone of our results.
The Platoon Jiu Jitsu HQ adult program is co-ed and for ages 13 and up. We offer several different levels from beginner to advance. Classes meet Monday through Saturday in the evenings at Platoon Fitness Headquarters 899 Penn Street Bryn Mawr, PA 19010.
Brazilian Jiu Jitsu Class
All new students start with this class regardless of previous training of any kind. These classes cover the basics of self-defense and foundational Jiu jitsu training. They are designed specifically for the beginning student and all levels above. Our Basics class helps solidify your ability to be safe with your Jiu Jitsu practice as well as lay the foundation for effective progression and advancement with your art. This class meets Tuesdays and Thursdays at 12:00 PM – 1:00 PM or 6:00 PM – 7:00 PM, and Saturdays at noon.
MMA – Mixed Martial Arts
This class meets Fridays at 12:00 PM.
Platoon Jiu Jitsu Philadelphia
The Platoon Jiu Jitsu 8th and Walnut Jiu Jitsu program focuses on the basics of Brazilian Jiu Jitsu. If you are in the area and have wanted to try Jiu Jitsu, this is the perfect opportunity for you. Our space lis limited to 12 students per class, so come try a class and enroll. You will be in an atmosphere where personal attention and individual focus will be at your disposal. Classes meet Mondays, Wednesdays, and Fridays at 6:00 PM.
Kid's Jiu Jitsu
Our kid's Jiu Jitsu program focuses on the aspects of martial arts interaction that build respect, compassion, and a calm well-grounded mentatilty. Classes have a focus on bully defenses, defending against the larger and stronger, and martial arts competition training. Classes are for kids ages 7 – 12 and meets Tuesdays and Thursdays 5:00 PM – 6:00 PM and Saturdays 11:00 AM – 12:00 AM.
Personal Training
For more than 20 years Platoon personal training has been helping people just like you lose weight, get in shape and feel better in our PRIVATE facilities. Our clients include professional athletes from multiple sports, moms, and kids as young as 6.
Platoon Personal Training owns 10,000 square feet of private personal training space in Bryn Mawr and 5,000 square feet in Center City Philadelphia at 8th & Walnut Streets. We train the body the way it should perform and function in real life. This training is not for everyone. We do not have any plasma TV's, juice bars or spa facilities. We are Spartan. Visit http://localhost/platoonfitness or click below to get started with Platoon Fitness Personal Training.

Head Instructor Professor Noah Spear
Noah started Jiu-Jitsu in 1996, training under "The Gracie Brothers" the famous sons of the legendary Helio Gracie, and 
fitness and martial arts pioneer Steve Maxwell. Noah won the first ever Gracie National title in 1997 defeating opponents 
of higher degree rank and experience. Since then, Noah has been training and competing across America and Brazil refining 
the expanding on his skills.Some of Noah's most notable personal jiu jitsu accomplishments include: multiple national jiu 
jitsu titles, a world championship title, a grappler of the year award, a VVF super fight no-gi championship. He is a 
multiple time world championship competitor, a Pan American medalist, and a multiple absolute or open weight class 
tournament champion.

Noah is most proud of his student's successes, however. Noah has dedicated the last 10 years to teaching men women and 
children the gentle art of Brazilian jiu jitsu. His students have achieved great success in national and international 
competition. Platoon jiu jitsu is recognized as one of the top schools in Brazilian Jiu Jitsu, and submission wrestling 
competition having only been established in 2009.

Noah's Titles:

* 1997 Gracie National Champ middle weight
* 1998 Gracie National 2nd place middle weight
* 1999 Yamazaki Grapplers Challenge Absolute champion
* 1999 N.J. Quest for the Cup 2nd place
* 2000 NAGA Absolute Gi Champion
* 2001 Pan American 3rd Place
* 2002 NAGA Absolute Gi Champion
* 2002 NAGA No-Gi 3rd place
* 2002 Tatu Absolute Champion
* 2003 VVF No-Gi Super fight champion
* 2003 CBJJ World Masters champion
* 2004 Ohio Gracie Nationals champion
* 2004 Copa Atlantica Absolute and middle weight Champion Gi
* 2005 Grapplers Quest Beast of the East No- Gi 3rd place weight class and absolute
* 2006 Copa Atlantica 2nd place Black Belt – 175 and over
* 2007 U.S. Grappling Championships No Gi Advanced Light Heavy Weight Champion
* 2007 Grapplers Quest National Championships 1st Place Black Belt Heavyweight

Instructor Dave Sulkin
Dave Sulkin started Brazilian Jiu Jitsu in 2007 at the age of 31 and excelled at it almost instantly. Born in New Jersey,
Dave was a New Jersey District and Regional Gold medalist in wrestling. Dave is an excellent competitor and has since been
highly successful on the Brazilian jiu jitsu and submission grappling competitive circuit. He seems to always be on the 
podium by the end of the tournament.

Dave is a Platoon Jiu Jitsu Brown Belt under Professor Noah Spear. He is truly a dedicated student of jiu jitsu and is 
constantly training and improving upon his art. Dave is also a gifted and exceptional teacher, helping not only individual
students, but also in creating a highly successful competition team and a tightly bound jiu jitsu family at Platoon Jiu 
Jitsu.

"BJJ is a passion; it's a way of life for me. Master Spear is an incredible Instructor and friend. Team Platoon is a close
knit family that I am proud to be a part of."

Some of Dave's tournament achievements:
2007 Grapplers Quest White Belt Champion
2008 Grapplers Quest Blue Belt Champion
2009 Grapplers Quest, US Grappling, and Good Fight Blue Belt Champion
2009 1st Place Overall Good Fight Blue Belt Champion
2010 Grapplers Quest, Good Fight Blue Belt Champion
2011 US Grappling Blue Belt Champion
2012 NAGA 2X Purple Belt Champion
2015 NAGA Black Belt Champion

Assistant Instructor Rahman Lalor
Rahman Lalor is a purple belt in Brazilian Jiu Jitsu and has been practicing and competing in Jiu Jitsu since 2009 
under the instruction of Professor Noah Spear. 

He has medaled in competition in both the U.S. Grappling Diamond state Games and The Good Fight tournament circuits.

One of Rahman's highly notable achievements is his recovery from a potentially career ending injury during competition.  
In a heated match with a very formidable adversary, Rahman and his opponent both violently landed on Rahman's arm, badly
breaking and dislocating his arm and elbow. Rahman had just completed a sweet leg pick throw and things were looking good, 
but then, as is often the case during heated competition, a quick move sent both competitors to the mat hard. What would 
send some away from the art forever simply bolstered Rahman's focus and commitment to continued improvement and 
progression in jiu jitsu. He has fully recovered, back on the mat  (some say better than ever) and back to competing. 

He is an invaluable asset to team training, and is guiding and teaching the next generation of jiu jitsu fighters and 
competitors via example.

Rahman is iron core, but like any great competitor, attributes his success to his team.

"Full recovery and return to training was made possible by overwhelming support and encouragement by teammates, friends, 
family, and Master Spear."