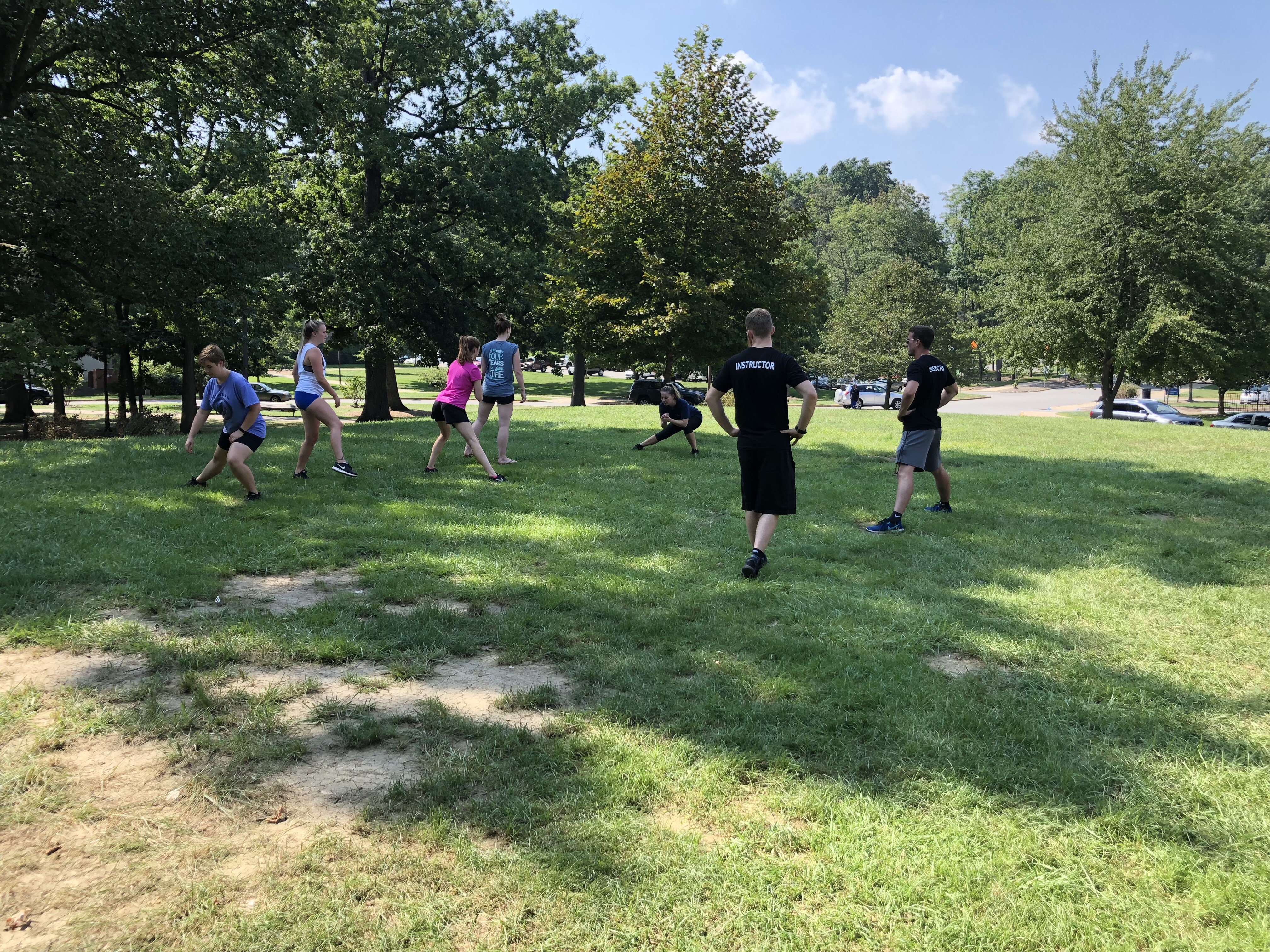 Recently we were asked by Villanova university to conduct a couple of Boot Camp on their campus for freshman. This was planned months in advance as the day approaches we were excited and there were a lot of people interested. At one point enrollment reached about 100. And fortunately so did the temperature on the day we were supposed to do the event. The real feel temperature that day was over 100.
Our instructor showed up with plenty of water and ready for anything. Because of the large expected turnout we sent to Instructor's one of which was Bill Manley his previous job was as a emergency medical technician.
Luckily the class went off without a hitch. In 20 years of doing Boot Camp's we learned a thing or two and we carefully train the people that were during enough to show up. We also wanted them free personal training for them and a friend.
Bottom line drink a lot of water and stay hydrated if you think hydrated your still drink more