WE PROVIDE

PERSONAL TRAINING

THAT ACCELERATES HUMAN PERORMANCE
Have a strategic plan | Prehab to avoid injury | Nutrition for optimal weight The camaraderie among members makes this different from any other. The high fives after every workout make Platoon Fitness the ultimate exercise experience.
– David Lipton, President/ Publisher, Philadelphia Magazine
obtaining/maintaining weight?
finding experienced trainers?
If you want to improve your health then Platoon is right for you.
Personal Training
|
We believe in consistently exceeding your expectations through outstanding service. Start with a no obligation assessment and our Professional, Seasoned, Certified and insured Instructors will create a scientifically-based strategy to reach your goals. We unconditionally money-back-guarantee your complete satisfaction and we do not use contracts.
corporate wellness
|
For 20 years we have have won awards for our clients. We design, build, staff, manage and provide events for companies just like yours. Schedule a no obligation information session and find out why companies including CubeSmart, VWR, Lincoln Finanical, Morgan Lewis and American Water choose Platoon. Would you like a no cost or obligation assessment of what we can do for you company?
Have a question? Call 215-752-8666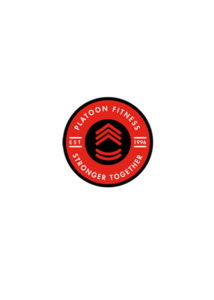 " Joining Platoon Fitness is one of the smartest things I've ever done. The program is disciplined, challenging and fun. I'm still amazed at how far I've come and the progress I've made. I would strongly recommend Platoon to anyone who is serious about getting in shape and wants to see real result."
– Gerry Cuddy, President Beneficial Bank
Isn't it time to drop the rationalizations and justifications and just be honest with yourself about where you are and what it will take to get you where you want to be?
Click Play to see

Bryn Mawr
Click Play to see

Philadelphia
However you choose to use Platoon Fitness it will not affect our ability to help you reach your measurable, meaningful and specific goals.
Our concierge team is waiting for you to Call/Text 215-PLATOON (215-752-8666) or email info@PlatoonFitness.com