WE PROVIDE

PERSONAL TRAINING

THAT ACCELERATES HUMAN PERORMANCE
Have a strategic plan | Prehab to avoid injury | Nutrition for optimal weight The camaraderie among members makes this different from any other. The high fives after every workout make Platoon Fitness the ultimate exercise experience.
– David Lipton, President/ Publisher, Philadelphia Magazine
Obtaining/Maintaining Weight?
Finding Experienced Trainers?
If you want to improve your health then Platoon is right for you.
What Would You Like
To Get done?

We make it too easy for you to start now.
Once you experience our Seasoned, Certified, Experienced, and Professional Instruction and realize we are careful and thoughtful when it comes to injuries we think it will be nearly impossible for you not to join us.
Here's how it works:
What You Get

First Session Only $35 – Try Platoon for next to nothing!  After your assessment if you decide not to continue, we will refund all of it
100% Money Back Guarantee – If you're ever dissatisfied, at your first session or any in the future, we will return your payment and fix the problem.
No Contracts – That's right, no strings attached. You can stop using us at anytime.
Bring a Guest for FREE to Every Session – Bring anyone of any fitness level free and we promise it won't affect the quality of your session or our ability to reach your goals. Doesn't have to be the same person every time.
Constant Assessment – At your first session and periodically afterwards, your fitness professional reviews  your endurance, flexibility, balance, agility, strength, mobility, stability, and a lot more. Then we test and optimize your strategic plan.
Nutrition – Starting with keeping a 48 hour food log, we will review and monitor it.
Your Goals and How to Get There – Based on your fitness assessment, we will create a  strategic, scientifically based program or plan to reach your goals.
Full or Half Hour Sessions in Your Home, Office or at Our Gym – We are here for you. So YOU determine when, where and how long you train. Typically members train twice a week for an hour but you can mix hours and half hours as needed.

What We Cost

Personal Training or Massage
*Always Bring A Friend For Free*

Half Hour Session $60
Full Hour Session $90

Semi Private Training
(For Three or More Participants)

Half Hour Session $25 Per Person
Full Hour Session $35 Per Person

Platoon Boot Camp
(6am M-F & 7am Saturday)

$125 Unlimited

Please note: Prices may vary for specialty or enhanced services.
---
Personal Training
|
We believe in consistently exceeding your expectations through outstanding service. Start with a no obligation assessment and our professional, seasoned, certified and insured Instructors will create a scientifically-based strategy to reach your goals. We unconditionally money-back-guarantee your complete satisfaction and we do not use contracts.
corporate wellness
|
For 20 years we have have won awards for our clients. We design, build, staff, manage and provide events for companies just like yours. Schedule a no obligation information session and find out why companies including CubeSmart, VWR, Lincoln Finanical, Morgan Lewis and American Water choose Platoon. Would you like a no cost or obligation assessment of what we can do for you company?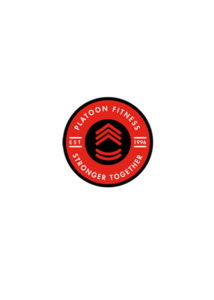 @billy_fromphilly It was a great experience to train Marine Corps scout sniper Watson before his next deployment. Training athletes is always fun but military personnel …
Read More → " Joining Platoon Fitness is one of the smartest things I've ever done. The program is disciplined, challenging and fun. I'm still amazed at how far I've come and the progress I've made. I would strongly recommend Platoon to anyone who is serious about getting in shape and wants to see real result."
– Gerry Cuddy, President Beneficial Bank
Isn't it time to drop the rationalizations and justifications?
Just be honest with yourself about where you are and what it will take to get you where you want to be!
Click Play to see

Bryn Mawr
Click Play to see

Philadelphia