Virtual Personal Training & Classes
Platoon started specializing in online training in 2014 as a direct result of demand from people who did Platoon and moved to areas that we did not service at the time. 
Today we offer Personal Training, classes and corporate wellness online anywhere. 
We start with an assessment session with a Certified, Professional, Seasoned and Insured live Instructor.  This session evaluates your strength, endurance, flexibility, balance, agility, mobility and stability among other areas.  Then we create a report that we review together to map out goals, preferences and expectations.
Your next scheduled session is a full on Personal Training.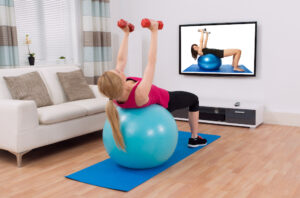 We work with equipment you have or can supply everything you need.  From here forward we work around your schedule in 30 minute or hour increments.  Scheduling is easy, your homework won't be.
We start where you are and progress logically and scientifically for injury free progression.  Homework is included in your Personal Training and so it help with your diet.
Always bring a guest for free