Group Classes on the Main Line
Platoon Outdoor
Try a week for $25 and if you don't agree Platoon Outdoor is the best program you have every participated in, if you don't know in your soul that Platoon will get you to all of your goals, please ask us for a full and complete refund of your money.  If you love it, it's $115 per month unlimited.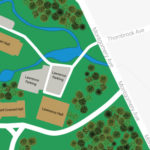 Platoon Outdoor has been meeting for the past 20 years six days a week rain, snow, or shine. All levels are welcome. Classes meet at Rosemont College in Bryn Mawr, PA outside Lawrence Hall.  We meet 6 days a week Monday through Friday at 6:00 AM and Saturday at 7:00 AM. It is a challenge by choice system of 1,115 movements and exercises taught by a rotating team of seasoned, certified, insured personal trainers. In a typical class, you show up 5 minutes early and warm-up, class starts promptly with a dynamic warm-up which is followed by a PWOD (Platoon Workout Of the Day) and ends with a cool-down. Classes are one hour. To join, click on Member Log-In, complete and submit the form. No further registration is necessary since you will be automatically placed on the roster. In warm weather, wear fingerless gloves and in cold, ski gloves.  Also bring a water bottle you can carry as well as a towel for your car seat.
Brazilian Jui Jitsu, Muay Thai kickboxing, Self Defense and Mixed Martial Arts
Our Brazilian Jui Jitsu team is lead by world famous Noah Spear who was No Gui World Champion and taught in the slums of Brazil for five years.  His classes for kids and adults are held in Bryn Mawr and Center City.  Muay Thai classes are small group as well as one on one by appointment.  Our Self Defense is taught in public and private schools, police departments, to our Military and Police, we also teach in Colleges and small groups.  Mixed Martial Arts are by appointment.

Awards