THESE
ARE OUR

INSTRUCTORS
20+ highly-qualified, highly-motivated coaches ready to get you to where you want to be. I heard about Platoon from friends but was not sure it was for me. Flash forward 14 years and it's now one of the best parts of my life. No matter what shape you're in, try it. 
It's time to start your personal growth journey
Our 20+ instructors have been vetted to the highest degree, so you know that no matter who you are working out with, you are getting the absolute best service available.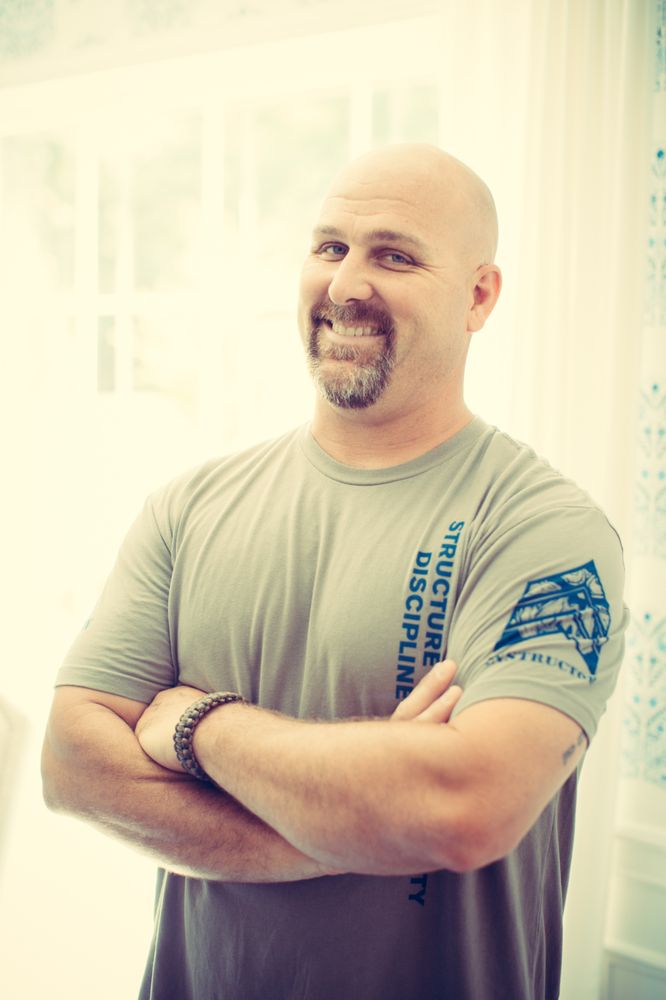 Mike Smaltz is the Director of Operations and Training at Platoon Fitness, as well as its founder. He has taught over 17,000 outdoor fitness classes and has spent over 25,000 hours working individually with clients during the past 18 years. Mike dedicates himself to providing each client with a unique training program, optimized to meet individual needs and goals. Mike's training sessions and all Platoon Fitness classes follow the four pillars he created – Structure, Discipline, Accountability and Sacrifice. He works with clients of all fitness levels and ages, including current and former high school, college and professional athletes, members of the military, post-trauma rehabilitation, pre- and post- natal, cancer and fibromyalgia patients, and geriatric populations. Mike can create and tailor a workout to meet the goals and abilities of any client. He can adapt these routines to a variety of environments, designing workouts that can be done at home, in the gym, on the beach or even in a hotel room when traveling. Mike continuously varies his clients' workouts, never using the same routine twice, and focuses not only on the clients' training goals but also on their general health and well-being.
Certifications include: ACE (American Council on Exercise), AAAI-ISSA, IFPA (International Fitness & Physique Association) and NSCA-CPT (National Strength and Conditioning Association), Russian Kettlebell Challenge (RKC) Level 1 certified, studied under RKC founder Pavel Tsatsouline; CrossFit Level 1 & 2 coach,TRX certified, Titleist Performance Institute Golf Fitness Instructor Level 1, Kettlebell Athletic Level 1, USA Weightlifting Sports Performance Coach, CrossFit Olympic Weightlifting certified coach, First Aid/CPR/Lifeguard Instructor for the American Red Cross; leading quarterly training seminars. Mike is a licensed muscular therapist (MT), specializing in Pfrimmer, Myofascial Release and Sports Massage, FMT 1&2 (Functional Movement Tape-Rock Tape), KT 1 & 2 (Kinesiotape). Leader of Platoon Fitness' certified training program, instructing over 150 trainers to reach Instructor Levels 1 & 2.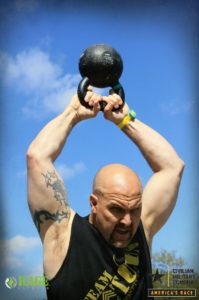 Prior to starting Platoon Fitness, Mike was in the US Navy for six years, graduated the Dive farer boot camp program, went to Navy communications school and entered BUD/S (Basic Underwater Demolition/ SEAL) training, following which he was stationed overseas. During his years in the military, Mike became the Head Fitness Trainer for his command, whereby he was responsible for training other military personnel. After leaving the US Navy and studying at the PA School of Muscular Therapy, Mike taught the first Platoon class about 18 years ago to a group of approximately 45 people of all fitness levels on the beach at the New Jersey shore. Many of those original participants are still members of Platoon Fitness today. Platoon Fitness has grown from an organization that held one class to a fitness institution with over 60 outdoor classes, five outdoor locations in the Philadelphia region, a 10,000 square foot indoor location in Bryn Mawr and a 4,000 square foot indoor location in Philadelphia. Platoon Fitness also advises various corporate clients such as Lincoln Financial and VWR on their overall fitness programs. Mike recently was named the "Best of Philly Personal Trainer" by Philadelphia Magazine, has been quoted in hundreds of fitness articles. Mike enjoys competing in Brazilian Jiu Jitsu and had two 3rd place finishes in the Masters International Jiu Jitsu Championships in Rio DeJaniro, Brazil in July 2011. He currently also continues to compete in endurance adventure races, as well as, sprint obstacle race.

Noah Spear started training Jiu-jitsu in 1996 under "The Gracie Brothers," the famous sons of the legendary Helio Gracie the creator of Brazilian Jiu Jitsu. Since then, Noah has been training and competing across America and into Brazil as well. He identified strongly with "the gentle art" and started what would become a rewarding lifestyle and career for him. Noah won the first ever Gracie National title in 1997 with only one year of Jiu-jitsu experience, defeating opponents that significantly outranked him. In 1999 Noah took his first of numerous trips to Brazil, the "Mecca" of Jiu Jitsu.
There he trained at various Brazilian Jiu Jitsu schools training and sharing information with some of the greatest grapplers on the planet. (People like Royler, Carlinous and Rolker Gracie, Saulo Ribiero, Ricardo Liborio, Rodrigo "Minatouro" Nogueira, Mario Sperry, and Vitor Belfort to name only a few.) During his many trips to Brazil Noah would compete in the Jiu Jitsu world championships as well as other well-known Brazilian tournaments. While there he also learned Portuguese and traveled to many schools experiencing the heart of Brazilian Jiu Jitsu. Noah also volunteer his time to local charity projects that sponsored teaching Jiu Jitsu in the local "Favelas" or ghettos to some of Rio de Janeiro's poverty stricken youth. He accredits his time spent in Brazil as some of the most influential and memorable experiences in his Jiu Jitsu career, and his life as a whole. In his competition career Noah won additional national Jim Jets titles in 1998, 2000, 2002, 2004, and 2007. Noah is a Grapplers Quest, N.A.G.A., and Pan American Champion. Noah also won the prestigious Master's world championships in 2003 in Brazil. In 2004 he was awarded as on of the best grapplers in the world by Rated.com and Grapplers Quest. He has also accumulated many awards in submission grappling, such as winning the V.V.F. Submission Grappling Super Fight in 2004. He is also a Beast of the East, and U.S. Grappling submission grappling champion. Noah has been teaching the art of Jiu Jitsu and self defense for almost a decade. He has led seminars and classes across the U.S. and as well as in Brazil. His children's programs and women's self defense courses are highly acclaimed, and have been featured in many news programs including Good Day Philadelphia and Fox news. Noah's students consistently win championships on both the local and world wide circuit. He is accredited as a master technician and a gifted and learned instructor. Noah puts everything into his students and knows every student could be a champion. Noah believes that Jiu Jitsu is the foundation of martial arts training. He believes that Jiu Jitsu benefits the mind body and soul like nothing else out there. "The training is rewarding and strengthening in ways that can be expressed in no other way." Noah's Titles * 1997 Gracie National Champ middle weight * 1998 Gracie National Champ middle weight * 1999 Yamazaki Grapplers Challenge Absolute champion * 1999 N.J. Quest for the Cup Champion * 2000 NAGA Absolute Gi Champion * 2001 Pan American Champion * 2002 NAGA Absolute Gi Champion * 2002 NAGA No-Gi champion * 2002 Tatu Absolute Champion * 2003 VVF No-Gi Super Fight Champion * 2003 CBJJ Mundial Masters champion * 2004 Ohio Gracie Nationals champion * 2004 Copa Atlantica Absolute Champion Gi * 2005 Grapplers Quest Beast of the East No- Gi Champion (weight class and absolute) * 2006 Copa Atlantica Champion Black Belt – 175 and over * 2007 U.S. Grappling North American Combat Sports Championships 1st – No Gi Advanced Light Heavy * 2007 Grapplers Quest National Championships 1st Place Black Belt Heavyweight

The 2007 Mainline Personal Trainer of the Year, Mike McLaughlin prides himself in his expertise as a personal trainer and acclaimed chef. Mike holds many personal training certifications and is extensively trained in Russian Kettlebell. Mike had the honor of studying directly under Pavel, Russian Kettlebell's inventor. He holds a Level One Russian Kettlebell Certification (RKC) and is one of only an elite few who are training for the Level Two RKC. While he is too shy to admit it, we have it on good information that Mike received one of the all-time highest scores on the National Strength and Conditioning Association Certification (NSCA) exam and is NSCA certified.
His consummate knowledge and his ability to translate this knowledge into results make Mike one of the most sought after trainers in the Northeast. In addition to RKC, Mike holds certifications in CrossFit Level 1, CrossFit Nutrition, he is a National Personal Training Institute (NPTI) certified instructor and is certified in Nutrition Counseling. Mike is a Platoon University Level 1 certified Platoon Outdoor instructor. He is AED/CPR, and First Aid through the American Red Cross.

David Ruhl has been with Platoon for three and a half years and works with clients from childhood through seniors of all fitness levels. David is certified in Functional Movement Screening (FMS). He is certified with American Aerobic Association International (AAAI) and is an American College of Sports Medicine (ACSM) Certified Personal Trainer (CPT). In addition, he is certified as a Level 1 and 2 Kettlebell Athletics instructor, a Level 1 MMA Strength, and Conditioning Coach and is a LMT (Licensed Massage Therapist) specializing in MFR and Corrective Massage techniques and is KT Taping level 1 and 2 certified. As a strength coach, David has had notable success with powerlifters, sending several to state level competitions. He also helped coach the Special Olympic Powerlifting Team that won a Gold Medal in China.
Also, he has worked with professional fighters, Olympic wrestlers, and Olympic boxers, teaching them Olympic and Powerlifting techniques and how to incorporate them into their sport. David served in the US Marine Corps from 2002-2005 during which a portion of his time was spent managing his company's Physical Training program. This gave him the opportunity to work with overweight Marines and get them fit for duty. David was awarded the Platoon Ironman in boot camp for having the highest physical training score (287) within his unit. David began powerlifting when he was just 13 and has competed in weight-classes ranging from 123-181 lbs. His personal records are 475 squat, 315 bench, and 515 deadlift, all in the 165 class. He is a former State Record holder in the squat, multiple time National qualifier, and one time World qualifier. He has also participated in Olympic weightlifting, with a 125 kilo Clean and Jerk and 100 kilo Snatch at 77 kilos bw. David wrestled through high school and for a year on the USMC Camp Lejeune Base Greco Team at 156 lbs. When David is not training, he is an avid outdoorsman. David's passion for the outdoors has led him to many state parks throughout the country. He spent most of his time on the east coast where he has visited dozens of state parks up and down the eastern seaboard. He resides in Haverford with his beautiful wife Jill and two miniature Dachshunds, Zero and Trixie.

Platoon's Director of Massage Therapy Kelly Coghlan has been a licensed massage therapist in Pennsylvania for 8 years. Most of her work has been with people recovering from injury and specializes in therapeutic techniques. Kelly has certifications in deep tissue, trigger point therapy, myofascial release, muscle scraping, and sports massage. Helping people return to a pain-free lifestyle is her passion. She is also a strong supporter of self-care. Kelly believes in the body's ability to heal itself, and that massage therapy is one of the many paths to restoring health and wholeness to the body.

Bill Manley is a certified personal trainer through the National Academy of Sports Medicine, a level 1 Olympic weightlifting coach through USAW as well as a Level One Russian Kettlebell Certification (RKC). Bill is Platoon's head Muay Thai instructor. In addition to his education in fitness, he holds a degree in Emergency Medical Services and worked as an EMT in Montgomery County for over two years before coming to Platoon Fitness. He works with Mixed Martial Arts competitors and performs fitness assessments for professional athletes. Bill works with all ages. He is also a Strength and Conditioning specialist who personalizes programs for the non-athlete as well as athletes. He is currently attending college as a kinesiology major with his sights set on becoming a physician's assistant.

Valerie is a Professional, Certified Personal Training, and Group Exercise Instructor. Valerie graduated from the University of Miami with a Bachelor of Science in Exercise Physiology and Nutrition. She minored in Sports Medicine. She was a Track & Field Athlete specializing in the 100 meter and 300-meter hurdles. Valerie participated in studies on disease prevention organization, the reduction and the prevention of incidences of chronic disease. She worked in the Cardiorespiratory lab as well as the Exercise Physiology Lab performing maximal and sub maximal VO2Max testing on athletes.

Jim McGoldrick became a personal trainer at 19 by attending and graduating from the National Personal Training Institute (NPTI). This year long course gave Jim the foundation for excelling as a Platoon Instructor. Jim completed Platoon University and is certified to instruct both Platoon Outdoor and Platoon CrossFit classes. Jim also is CPR, AED and First Aid certified through the American Red Cross. He is CrossFit certified. Jim is Russian Kettlebell Certified (RKC) having studied directly with its founder Pavel. He is a certified Nutritional Counselor. Jim is Olympic Lifting Certified and is certified in Pose Running.
Jim is a big sports fan and enjoys playing. Jim worked at many clubs and owned his own successful facility. Family is important to Jim and he loves reading and learning new things.
National personal training institute CPT/Nutritional Consultant
Russian Kettlebell Certified (RKC) Instructor
Paleo nutrition certified
CrossFit certified coach
Olympic Lifting certified coach
Pose running certified coach
TRX suspension certified Instructor
CPR/AED certified

Ken began his personal training career in 2012 after receiving a B.S. in Kinesiology from Temple University and holds his personal trainer certification through the American Council on Exercise. Ken is also in pursuit of a Doctorate degree in Physical Therapy from Dominican College of Blauvelt. He is originally from Central New Jersey where he was a varsity wrestler in high school turned competitive golfer in college. He prides himself on working with clientele from the ages of 3 to 90 years old. Ken utilizes his combined knowledge from his academic and athletic background to tailor fitness programs which are specific to the needs of his clients. Ken works with clients of all ages, abilities, athletes and clients with a history of injury.

Matthew graduated from National Personal Training Institute (NPTI) in 2015, but his passion for personal training started a long time ago. In 2013 while coaching catholic youth basketball, his sister was struggling to lose weight and asked Matt for help. She lost 45 pounds and Matt decided to dedicate himself to helping people.
Matt specializes in human performance for Squash, lacrosse, football, soccer, basketball and tennis players. He is Certified in Dynamic Neuromuscular Stabilization (DNS)Weight loss and strength and conditioning and passions for him.
Matt still loves basketball and has played in a mens league for more than 5 years.

Originally from Bensalem, PA, Stephen O'Donnell graduated from Lasalle University with a Bachelor's in Business Marketing.  A Varsity athlete, Stephen competed on the school's Division I Track and Field team.  He specialized in the 400 meter event and was an A10 Champion in the 4×400.  Stephen has shared his passion for Track and Field by coaching high school athletes.
Stephen is a Certified Strength and Conditioning Specialist (CSCS) through the National Strength and Conditioning Association (NSCA).  He has experience instructing all ages in a variety of modalities of functional training.  In addition to being certified through AAAI and Red Cross CPR/AED, Stephen recently continued his education by earning Kettlebell Athletics Level I and Level II certifications.  In his free time, Stephen enjoys training for and competing in endurance events such as triathlons and 10K runs.

Stu Smith is a Certified Professional personal trainer with several National certifications including American Aerobic Association International (AAAI). He holds an advanced certification in Older Adult Fitness and Aging Population Sports Specific instruction. He completed Platoon University Level 1 and is a Certified Platoon Outdoor Instructor. Stu is CPR, AED and First Aid certified. He is a graduate of the University of Connecticut and holds a BA in Speech and Persuasion. While at UConn he formed the first intramural powerlifting team and won his weight class two years in a row. Upon graduation he entered the military and while at Ft. Leonard Wood, Missouri was made Acting Drill Instructor and won Trainee of the Cycle out of 200 men.
Stu is married with four children and three grandchildren all of which he has inspired through physical fitness. He is an accomplished weight trainer, hiker and cycling expert and formed Team Greyhound of Media Cycling which is established as one of the areas top amateur road racing cycling clubs. Stu also formed and co-chairs the Bike-4-Sight, an annual fund-raising cycling event. He is particularly suited to cycling-specific plyometric cycling programs and weight loss through core strength, cardio endurance and nutrition.

Cristi Bartlett has been an Assistant Strength and Conditioning Coach at Penn since 2012. Prior to joining the Quakers' staff, Bartlett served as the assistant strength and conditioning coach at Morehead State University. At the end of 2011, she made her initial appearance on the strength and conditioning staff at Penn before accepting another position at James Madison University as an assistant strength and conditioning coach . Bartlett then returned to Penn in August 2012.

Bartlett was a collegiate athlete at Winthrop University and Catawba College where she played basketball from 2004-08. She earned her bachelor's degree in exercise science in 2008. Bartlett then attended the University of North Carolina at Charlotte and earned her Master's degree in Clinical Exercise Physiology in 2010. While attending UNC Charlotte, she worked within the strength and conditioning departments at Davidson College and North Carolina State University as well as with the Charlotte 49ers.
In her spare time, she casually competes in USAPL powerlifting where she holds records in the deadlift and total and placed 2 nd in the 2015 USAPL National Competition.
Bartlett is a Certified Strength and Conditioning Specialists (CSCS) and a Registered Clinical Exercise Physiologist (ACSM).

Paul Fenaroli, originally from Monroe, Connecticut, Paul was the Heavyweight State Wrestling Champion in 2007. he graduated from Stony Brook University in 2011 and played Big South conference All American in 2010. Paul played professional football for the NFL, AFL, and UFL as an offensive lineman, having played for the Atlanta Falcons, New York Giants, New Orleans Saints and the Green Bay Packers.

Rashan Chanyothi graduated from Temple University with a BS in Kinesiology with a concentration in Exercise & Sport Science. He has a deep interest in the evidence based knowledge and foundation of science behind all aspects of exercise ranging from the neuromuscular, physiological, bioenergetic, and biomechanical level and how each can promote health and performance. At Temple, Rashan had the privilege of learning from one of the best in the field of exercise science, Dr. Mike Isratel and Dr. James Hoffmann of Renaissance Periodization, who provide science based diet and training programs for top athletes and general population in the areas of physique alteration, sports performance, and health.
Rashan takes pride in applying the knowledge he has gained to his own clients and athletes. He's interested in furthering his knowledge in the field and plans on attaining a MS in a kinesiology/exercise science related field. Rashan grew up playing numerous sports before committing to wrestling and football, wrestling in particular, being one of the most accomplished wrestlers to go through his high school. Before transferring to Temple, he wrestled at West Virginia University for some time in the 184/174 lb weight class. Through competitive wrestling and football, not only was he passionate about the sports, he fell in love with the training that came along with them. Now he trains in powerlifting and weightlifting, designing his own training and diet programs, and looks forward to competing.
Certifications:
NSCA CSCS (National Strength & Conditioning Association-Certified Strength &
Conditioning Specialist)
USAW Level 1 (USA Weightlifting Sports Performance Coach)
USAPL-CC (USA Powerlifting Club Coach)
First Aid/CPR & AED American Heart Association (Heartsaver)

Heather attended Cortiva Institute Pennsylvania School of Muscle Therapy and graduated at the top of her class with the prestigious Mary Jo Myers Outstanding Student Award. She is a professional member of the American Massage Therapy Association and specializes in Therapeutic Deep Tissue massage, as well as Swedish, Sports, Prenatal, Myofascial Release and Trigger Point Therapy. She has an intuitive, skilled touch and loves finding hypertonic muscles, knots and problem areas to work them out.
She is naturally caring and empathetic by nature and her intention to heal comes through in her massages. Heather has her own business, Mountain Heather Massage, and has worked out of three offices at Healing Hands Massage. She also does chair massage events on the side. Before becoming a massage therapist, Heather worked as a professional bread baker and pastry chef at many of Philadelphia's top restaurants and bakeries for five years, after receiving her degree in Pastry Arts at The Restaurant School at Walnut Hill College. For her, making the move from kneading dough to kneading muscles was a natural transition. Realizing her body and soul were burnt out from long hours of hard restaurant work, she focused her energy on healing herself and others through mindfulness and massage therapy. She also has a BFA in Illustration from The University of the Arts and is an avid cartoonist. Heather has been playing piano since childhood, and has also taught ceramics. All of this hands-on experience comes through in her massages. In addition, she practices yoga, herbalism, nutrition, naturopathy and aromatherapy. For fun, Heather enjoys live music, cooking, outdoor activities and making people laugh through improv comedy. She lives with her 9-year-old son in Drexel Hill.

Greg is a former Semi Pro football player and two time Junior Olympic competitor, specializing in the 100 and 200 meter dash as well as the 4×100 and 4×400 meter relay. He is a graduate of the National Personal Training Institute (NPTI) specializing in Weight Loss as well as Function, Mobility, Strength and Conditioning. He has been with Platoon since 2005. Greg is a Certified running coach, having Studied under Dr. Nicolas Romanov the Founder of the Pose Running Method. Using video analysis Greg has worked with numerous athletes to fix improper running form and technique to substantially lower your time. He also holds Level 1 and Level 2 Kettlebell Athletics certifications and is working on his USAW Olympic weightlifting certification. Greg has a real niche when it comes to working with kids and adults to help them achieve their goals by getting to know them on a personal level.

Barry played football and basketball in high school and that started his interest in football. He went in to his family business and he and his dad would go to the gym. Barry saw tremendous change in people he was training and they encouraged him to become a professional. He had a two year scholarship to Villanova for basketball. Barry is a International Sports Sciences Association (ISSA) graduate who has been training since 2010. He is CPR, First Aid certified and is attending school for Fitness Therapy and Nutrition. He has a 13 year old son who now plays football and basketball at the same school that started Barry. His cats name is Tamara.

Thaddeus joins us from Boston, where he has spent the last three years working at Equinox in Chestnut Hill and at RPM Athlete Performance where he serves as Director of Methodology and Programming. During his time there, he worked with a wide variety of clients including athletes, medical professionals, stay at home moms, individuals dealing with pain and movement dysfunctions, to name a few. His goal with all the clients he works with is to teach correct movement patterns and to bring the body back to a state of neutrality and parasympathetic tone through corrective exercise and breathing techniques. Thaddeus attended Boston University where he received his Bachelors of Science and was a member of the Varsity Men's Crew team. He will be continuing his studies this Fall at Temple University in the Kinesiology program.

Prior to her arrival at Platoon, Battistoni earned her BFA from Rutgers University in New Brunswick, N.J., where she was named to the Deans List multiple times and invited to present her work at events held by the Rutgers Entrepreneurial Society. While earning her degree, she was a scholarship recipient and four-year member of the women's varsity swimming and diving team. Battistoni helped the 2006 RU women's team rank 12th nationally, was a 2x Big East Champion Competitor and was selected to the Big East All-Academic Team three years in a row before she suffered a severe back injury which forced her to redshirt.

From 2016 to 2017 Battistoni was the Assistant Swim Coach at Butler University and a strength & conditioning coach at Sparta Training Academy. From 2014 to 2016 she was the Director of Operations & Interim Assistant Coach for Rutgers Women's Swimming & Diving. During this time she also coached Scarlet Aquatic Club and was training at Apollon Gym.
Battistoni served as coach for Seacoast Swimming Association from 2011-2014 where she had the opportunity to coach every age group. In 2014 she was also named Head Strength & Conditioning Coach. Her program design, which focused on functional strength, mobility, and injury prevention, helped Seacoast rank in the top 4% of 2700 registered USA swim teams.
Battistoni is a native of Providence, R.I. As a high school swimmer she was a Boston Globe All-Scholastic Award Winner (3x), Boston Herald All-Scholastic Award Winner (4x), and was named Swimmer of the Year by the Boston Herald in 2005. Battistoni was co-captain of her high school team and a 4-year varsity letter holder.
Battistoni currently holds CSCS and TRX Certifications and is interning with UPenn Strength & Conditioning. She is looking into becoming NKT Certified in the near future.

Kevin Leslie is the current assistant coach for the Saint Joseph's University men's rowing program, and a National Academy of Sports Medicine – Certified Personal Trainer. Having also graduated from SJU in 2015, Kevin earned degrees in both Finance and Risk Management from the Haub School of Business, and competed for the Hawks Division 1 rowing team. Kevin's rowing career began in college as a freshman walk-on, and as a senior he was the team's Commodore and recipient of the Most Outstanding Performer award. Prior to coaching at his alma mater full-time, Kevin worked in the financial services industry while continuing to develop his passion for coaching and fitness. Kevin is CPR/AED certified through the American Red Cross.

Reece is a graduate from Temple University with a B.S. in Exercise & Sport Science. He is a Certified Strength & Conditioning Specialist under the National Strength & Conditioning Association, as well as a USA Weightlifting Sport Performance Coach. A personal trainer for three years, he also has hundreds of hours of experience as an intern coach at both University of Pennsylvania Strength & Conditioning and TopSpeed Performance School in King of Prussia. He enjoys training clients of all levels and fitness goals, and specializes in sport performance training for athletes.

He is originally from Harleysville, Pennsylvania, where he was a four year varsity letter winner in both winter indoor and spring outdoor track & field. He is also CPR/AED certified by the American Red Cross. He is currently working on attaining his Corrective Exercise Specialist certification from the National Academy of Sports Medicine.

Catie has a lifelong passion for getting people fit. She is a Certified Personal Trainer through the National Personal Training Institute (NPTI) in 2011. She has several additional certifications including National Academy of Sports Medicine (NASM). Catie has over six years as a group and personal trainer with a strong background in strength and conditioning.
Catie hold many additional certifications including TRX Suspension and National Academy of Sports Medicine Golf. Catie is a swimming instructor. She loves working with kids and seniors.

Working with Catie one on one, you can always expect to have a workout that is catered to YOUR own personal goals, lifestyle and body. She believes deeply in correct form, mind to muscle connection and really getting the most out of every movement. You can expect to have a enjoyable, educational, and rewarding workout every time.
Even at 5 in the morning, you'll wind up leaving with a smile!

Devon is a Registered Yoga Teacher (200 RYT) who moved to Philadelphia from Arlington, VA. She graduated from James Madison University with a B.S. in Health Sciences and a concentration in Pre-Occupational therapy. Devon worked at Inova Mount Vernon Hospital as a Senior Rehabilitation Technician. She worked with stroke and traumatic brain injury patients, co-treating with occupational therapists, physical therapists and speech language therapists.
Devon is passionate about helping people lose weight, get strong and reach their goals. Her specialty is working with people of all fitness levels reach their goals.

Tuesday Class: Vinyasa
Great for beginners who want to try yoga! Vinyasa is all about flow and matching movement to breathing. This class will take you through a series of sequences that help increase flexibility, strength, mental clarity and overall well-being. [60 minutes]
Thursday Class: Power
Ready to take it up a notch? Power flow is a more vigorous yoga class designed to focus on physical alignment, breath and avoiding injuries. Power will also offer students a chance to play in different inversions and arm balances. [60 minutes]
1:1 Yoga
Perfect for people who want a more individualized yoga practice, customized to your unique needs. This private yoga class is offered in an hour and half hour sessions.

Jessenia (Jess) N. Soto is a Philly native who graduated from Lock Haven University. Earned a B.S. degree with a concentration in fitness. It was in college that she sought out her first personal training certification by AAAI. She has been involved in multiple sports growing up like softball, track, volleyball and even Airforce JrRotc in high school and Army Rotc in College. 
Along her journey to be a successful Coach, she prepared for her first NABBA figure competition where she placed second with less than 8 weeks of prep. Shortly after training for NABBA, she began training for her first RPS Powerlifting meet. With less than 6 months of training she set four PA state records, with her best lifts being 225 squat, 135 bench and 290 deadlift with a total of 650 in the 132 weight class.
Jessenia also attended The Lancaster School of Massage and graduated as a Licensed Massage Therapist. Jessenia holds several certifications such as, USAW sports performance coach, C.P.P.S., CrossFit, youth training certification, AAAi and NASM as well as being Plant-Based nutrition certified through eCornell and Dr T. Colin Campbell. She recently coached internationally in Hong Kong for 3 years as a strength coach/location manager for Bikini Fit, an outdoor all women bootcamp with over 400 members. Through out her journey of ultimate health and intention Jess has adopted a vegan lifestyle and teaches other how to safely adopt a vegan or plant-based lifestyle and live a more intentional life.

Yen Urena has been a License Massage Therapist since 2011 (she also has a Bachelor Degree in Computer Science). Yen likes the flexibility of being a massage therapist and she finds it very gratifying to help people feel better. She specializes in swedish massage, deep tissue, trigger point and myofacial release. In her free time, she enjoys traveling, outdoor activities, cooking and spending time with family and friends.

Zhanel has her Bachelor of Science from Physical Culture and Sport at Kazakh Academy of Sports, Kazakhstan. She is certified with the National Academy of Sports Medicine and is a Certified Nutrition Specialist. She is Applied Functional Science Certified as well as a Certified Behavior Modification Specialist.

Emily joins us from Jefferson University where she attended the College of Nursing. She was a diver throughout high school and college where she became interested in weight lifting. Her passion for helping people through fitness started in high school and lead her to earning her degree in Exercise Science with a Sports Psychology minor from Ithaca College. She took classes including strength and conditioning and nutrition. Emily could not wait to train people so she earned her Certificate in training from American College of Sports Medicine (ACSM) and worked at Ithaca College Wellness Clinic where she gain experience with clients of all ages and abilities. Emily is experienced in comprehensive baseline assessments which included mobility, strength, aerobic and anaerobic fitness and tracked progress. She teaches group fitness classes, loves personal training, and guided group training.
Emily served as a research assistant at Ithaca conducting comprehensive biomechanical, aerobic and strength assessments on college athletes. This developed protocols for training future athletes.