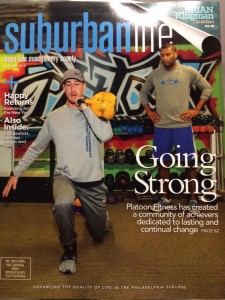 20 years ago when we started, our mission was the same as it is today: to consistently exceed your expectations.  70% of what we do is Personal Training, 30% is Corporate Wellness.  We start with an assessment, it's not a talk session, but a workout that helps us figure out your endurance, flexibility, balance, agility, strength, mobility, stability, and a lot more.  Then we create your brief (and review it with you) that tells you our strategic,  scientifically based program or plan to reach your goals.  Typically members train twice a week for an hour but you can mix hours and half hours as needed. Remember you can always bring a guest for free to each session.
We also do semi private sessions with three or more people.
However you choose to use Platoon Fitness it will not affect our ability to help you reach your measurable, meaningful and specific goals.
Our concierge team is waiting for you to Call/Text 215-PLATOON (215-752-8666) or email info@PlatoonFitness.com
We own our 10,000 square foot private personal training space in Bryn Mawr, PA.   We also have a 2,500 square feet at 716 Walnut Street in downtown Philadelphia, PA right next to Starbucks.
We help you discover your primary and secondary goals. Then we develop a structure to reach them, hold you accountable and motivate you to have the discipline to consistently reach new goals. Many members tell us they "wish everything worked like Platoon." The first step our professional Instructors take is to help you figure out what you want to accomplish. We make sure you have proper form and believe in form over repetition.
POSE running, Russian Kettlebells, Sport specific instruction in tennis, soccer, field hockey, Titleist Performance Golf, Triathlon training and many others. We have experts on staff in Olympic lifting, TRX, FMS, SFMA, Graston, Massage Therapy, Manual Manipulation, and Foam rolling.

Please try any class for $25 and if you don't love it we will refund your money.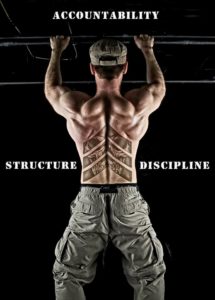 Still not sure? Platoon Fitness has a no questions asked, 100 percent money-back guarantee. If you can't honestly state that you have made significant progress towards your ideal weight, that your body feels more toned up and strong or that your endurance level has increased and you feel more energy and have more confidence, we don't deserve to keep your money. You have every right to ask for a full on the spot 100 percent refund of your last class or personal training; there'll be no questions asked and no hard feelings whatsoever on our part.
Click here to learn more about Platoon Fitness owner Todd Scott.
Have a company with many minds and bodies? Our Corporate Wellness programs are ideally designed to assist the many to be a unified one!

Awards
Todd Scott, Platoon Fitness Owner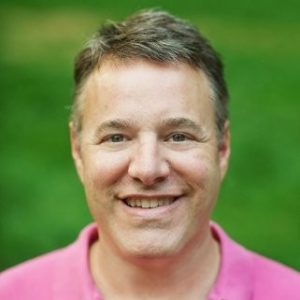 My career began working with motivational guru Tony Robbins, which helped me direct my energies into goals and projects that worked.
The first business I owned was a Tony Robbins franchise in Silicon Valley, CA. Along the way, I got work with Deepak Chopra, Richard Bandler, W. Edwards Deming and Jim Rhone, along with many others I consider to be masters and thought leaders. I took the combined experience and knowledge I got from working with them and channeled it into my own businesses. And then I got the chance to help others and knew I found my mission.
As a consultant to individuals and corporations for over 25 years, my resolution is to teach and use Constant and Never-ending Improvement of Performance, a system derived from and influenced by W. Edwards Deming's System of Profound Knowledge.
I started Platoon Fitness in 1998 as one of the first outdoor boot camp programs, realizing that fitness was an important component to human performance. That realization drove me into personal training, where many of our clients were high-level executives and wanted share what we do with their corporate employees. Today, Platoon Fitness is a national leader in corporate fitness centers with Fortune 500 companies such as CubeSmart, Lincoln Financial and Morgan Lewis and American Water as clients. We took VWR from number 40 on the Healthiest Companies list to number 3 in less than 8 years.
My other companies include:
– Platoon Construction builds our gym spaces and other projects
– CANI Realty Management owns and manages small and midsize commercial properties
– Platoon Academy provides continuing education to wellness professionals
– Philly Digital Marketing specializes in search engine optimization
– Elite Travel provides bespoke experiences to select families.
The true joy in my life comes from my wife of 23 years Kimberly, who is one of the country's leading Estate & Taxation Attorneys, and my three daughters.
Todd@PlatoonFitness.com or 610-389-3525
Click here for Todd's LinkedIn.com page