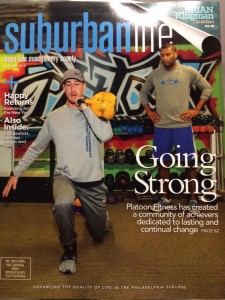 20 years ago when we started, our mission was the same as it is today: to consistently exceed your expectations.  70% of what we do is Personal Training, 30% is Corporate Wellness and rest is classes (outdoor, indoor and martial arts).
Our affiliate owns our 10,000 square foot private personal training space in Bryn Mawr, PA.   We also have a 2,500 square feet at 716 Walnut Street in downtown Philadelphia, PA.
We help you discover your primary and secondary goals. Then we develop a structure to reach them, hold you accountable and motivate you to have the discipline to consistently reach new goals. Many members tell us they "wish everything worked like Platoon." The first step our professional Instructors take is to help you figure out what you want to accomplish. We make sure you have proper form and believe in form over repetition.
POSE running, Russian Kettlebells, Sport specific instruction in tennis, soccer, field hockey, Titleist Performance Golf, Triathlon training and many others. We have experts on staff in Olympic lifting, TRX, FMS, SFMA, Graston, Massage Therapy, Manual Manipulation, and Foam rolling.

Please try any class for $25 and if you don't love it we will refund your money.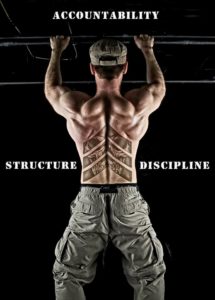 Still not sure? Platoon Fitness has a no questions asked, 100 percent money-back guarantee. If you can't honestly state that you have made significant progress towards your ideal weight, that your body feels more toned up and strong or that your endurance level has increased and you feel more energy and have more confidence, we don't deserve to keep your money. You have every right to ask for a full on the spot 100 percent refund of your last class or personal training; there'll be no questions asked and no hard feelings whatsoever on our part.
Click here to learn more about Platoon Fitness owner Todd Scott.
Have a company with many minds and bodies? Our Corporate Wellness programs are ideally designed to assist the many to be a unified one!

Awards